Medical and Social Accompaniment Services
We are recognized by the Agence de la Santé et des Services Sociaux de Montréal. The medical accompanied-transport service covers recurring, annual and unplanned appointments on the island of Montreal The social accompanied-transport offers accompaniment to the grocery store, the pharmacy, malls, spiritual centers, post offices, cleaners, etc. Essentially, it's important to understand that our volunteers do more than drive our clients to their appointments. They listen to them and make them feel safe. They pick them up at home, accompany them to the waiting room of the health center or though the aisles at the grocery stores and drive them back home.
ABOVAS does not charge a fee for its services. However, our volunteers receive compensation for the use of their car.
To be eligible, the individual must
Need accompanied transport to complete their medical or social outing.
Use our service as a last recourse after having asked family, friends, and neighbors.
Be a senior, in a vulnerable situation and/or have reduced mobility.
Be 65 years old or more for social accompaniment. If under 65, with CLSC referral.
Not be eligible to Adapted Transport.
Not be in a wheelchair.
Clients must be a resident of: Baie d'Urfé, Beaconsfield, Dollard-des-Ormeaux, Dorval, Ile Bizard, Kirkland, Pierrefonds, Pointe-Claire, Roxboro, Senneville, Ste-Anne-de-Bellevue and Ste-Geneviève.

Able to provide a seven to ten days' notice to find a driver.
To make a request for accompanied-transport to a medical or social appointment, please fill in this form.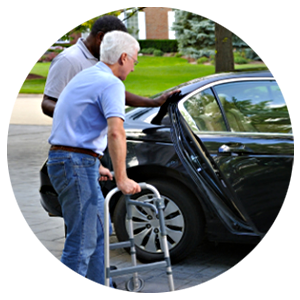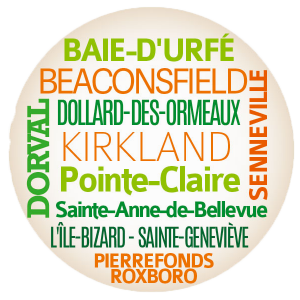 Accompaniment Request Form